To transform boys into men of might by imparting values, attitudes and quality education that prepare and empower them to optimally function in society and the global village.
Success: We believe all students can learn. Everyone should experience success and be recognized for such success. This is essential for individual growth, development of positive self -image and self actualization. Our goal is to create the environment where all stakeholders can strive for success.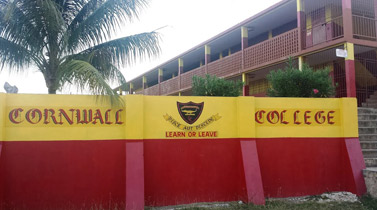 Calendar
View the latest events in our calendar and get the latest happenings at Cornwall College and our Alumni.
View Our Calendar
Welcome to


Cornwall College

Welcome to our newly designed website and by extension, to the great Cornwall College, where you will be immersed into the happenings of life on the hill beside the sea!

You will also get a chance to meet our stalwart educators, our illustrious "Old Boys," the current shining stars among our student population, and so much more.
School Calendar of Events
Alumni Calendar of Events