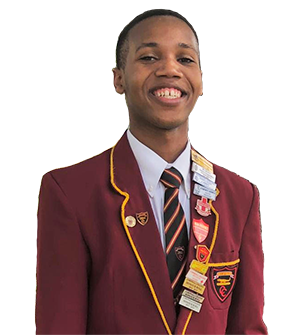 Being a Cornwallian irrefutably means more than wearing a red and gold epaulette or tie. It undeniably means more than being bestowed with the love and adoration of, not just St. James, but Western Jamaica. It also overshadows the brotherhood that you'll perpetually be a part of. Being a Cornwallian is about a sense of responsibility to your family, to your community, to your school, to your country, but, most importantly, to yourself to be the best at any and everything that you do.
With over one hundred and twenty-four (124) years of service to the world and a responsibility to transform boys to men of might, the 'Red and Gold' never once wavered in its mission. Cornwall College has produced some of the most learned and successful Attorneys-at-law, the most Chief Justices and the most Medical Doctors in Jamaica's history. That isn't even the tip of the iceberg of our plethora of achievements. Our indomitable and diligent nature as a school and a brand has allowed us to overcome the myriad of changes that accompanied our journey to the heights of greatness.
Tony Robins rudimentarily postulated that change is inevitable while progress is optional. With the untimely advent of the COVID-19 pandemic, our country was thrusted into what then seemed an uphill climb. Having been forced into the modern era of change, like our predecessors, we saw this change as just another opportunity to adapt. Notwithstanding the numerous blockades to adaptation, our teachers, students, parents and administrators endeavoured indefatigably to meet the teaching and learning demands. Undaunted by the pandemic, with due care for the health and wellbeing of all stakeholders, educational pursuits were implacable.
I consider it a privilege to be selected to serve my beloved alma mater in the capacity of Head Boy. Having served this school as Students' Council President and as a member of the Board of Governors, service to my alma mater and country is my responsibility. With the task of leading the Cornwall College Prefects' Council in an unprecedented period, the jobs of the Head Boys require enthusiasm and devotion in a time of scarcity. Fortunately, with Prefects as eager as those selected this academic year, there is no absence of enthusiasm or devotion to the task at hand. The burden of responsibility placed on the council is one that we bear with steadfast diligence.
Ultimately, many have passed through the hallowed halls of Cornwall College, and have matriculated to heights of profound greatness. It is imperative that we do the same. My fellow Cornwallians, in spite of the challenges and setbacks that you might encounter as you run this race called life, I entreat you to hold yourself in high regard. You have been accentuated to the upper echelons of greatness. Let your trail blaze demonstrate your unparalleled eminence.
To the astute teachers that aid in the transformation of boys to men of might, I commend you for your service. To the industrious parents who make the sacrifices allowing for the outfitting of my fellow Cornwallians, I thank you. To the members of the administrative and ancillary staff, I thank you for performing the necessary functions that keep our school a-float. To the Old Boys who contribute to the welfare of Cornwall College, and who assist assiduously in the transference of our school's profound history, I salute you.
S-u-CC-e-s-s. Cornwall boys are the best. Rake them shake them, let them guess. Rah, rah CC, yes, yes, yes!
Yours truly,
Jadon O. Hewitt
Head Boy, Cornwall College
2020-2021